Scientific Advisory Board
Suzanne Devkota, Ph.D.
PH.D. University of Chicago
Post-doctoral Harvard Medical School
Suzanne Devkota is Director of the Cedars-Sinai Human Microbiome Research Institute and an Associate Professor in the Division of Gastroenterology. She earned her Ph.D. from The University of Chicago in Molecular Metabolism and Nutrition where she began specializing in Gastroenterology and the then newly emerging field of the Microbiome. She completed her post-doctoral training at the Joslin Diabetes Center at Harvard Medical School and is a former Branco Weiss Fellow of the Swiss Federal Institute of Technology.

Dr. Devkota's lab studies the role of the gut microbiome in chronic inflammatory and metabolic diseases. Her research into dietary impacts on host-microbe interactions has led to some of the first mechanistic insights into why diseases such as IBD, diabetes, and food allergies have rapidly increased over the last 50-100 years and culminated with a publication in Nature cited over 1600 times. Her ongoing research focuses on the role of pathobionts- symbiotic microbes that turn pathogenic under certain selective pressures- on host immune responses, and counteractive nutritional therapies. More recently her lab has developed interest in studying the microbial ecology of gut bacterial translocation in the human body, and the host response, particularly of adipose tissue. Her lab is funded by the National Institutes of Health and multiple not-for-profit research foundations, and has been an invited panelist at the Nobel Prize Dialogues in Tokyo and Berlin on topics of "The Future of Food" and "Equality and Responsibility in Research".

Jeff F. Miller, Ph.D.
Ph.D. Tufts University School of Medicine
Post-doctoral Stanford University
Jeff F. Miller, Ph.D., is the Fred Kavli Chair in NanoSystems Sciences, Director of the California NanoSystems Institute, and Professor of Microbiology, Immunology and Molecular Genetics at UCLA.  His laboratory focuses on molecular mechanisms of bacterial pathogenesis, the evolution of functional diversity in bacteria and phage, and bio-inspired engineering of precision antibiotics. Dr. Miller received his Ph.D. in Molecular Biology from Tufts University School of Medicine.  After postdoctoral training with Dr. Stanley Falkow at Stanford, he joined the faculty at UCLA in 1990. From 2002-2014 he held the M. Philip Davis Chair in Microbiology and Immunology and served as Chair of the Department of Microbiology, Immunology and Molecular Genetics. In November, 2014, he was appointed Director of the California NanoSystems Institute at UCLA. In 2004, Dr. Miller co-founded AvidBiotics Corp., a biotherapeutics company in South San Francisco.  In 2017 AvidBiotics split to form Pylum Biosciences, a precision antibiotics company, and Xyphos Inc., an immuno-oncology company that was acquired by Astellas Pharma in December, 2019.  In 2009 Dr. Miller was appointed by the Secretary of Health and Human Services to serve on the National Science Advisory Board for Biosecurity.  From 2012-2014 he served two consecutive terms as President of the American Society for Microbiology, which represents over 40,000 members in the US and abroad.  Dr. Miller is a former Pew Scholar in the Biomedical Sciences, a member of the American Academy of Microbiology, a fellow of the American Association for the Advancement of Science, and in 2015 he was elected to membership in the U.S. National Academy of Sciences.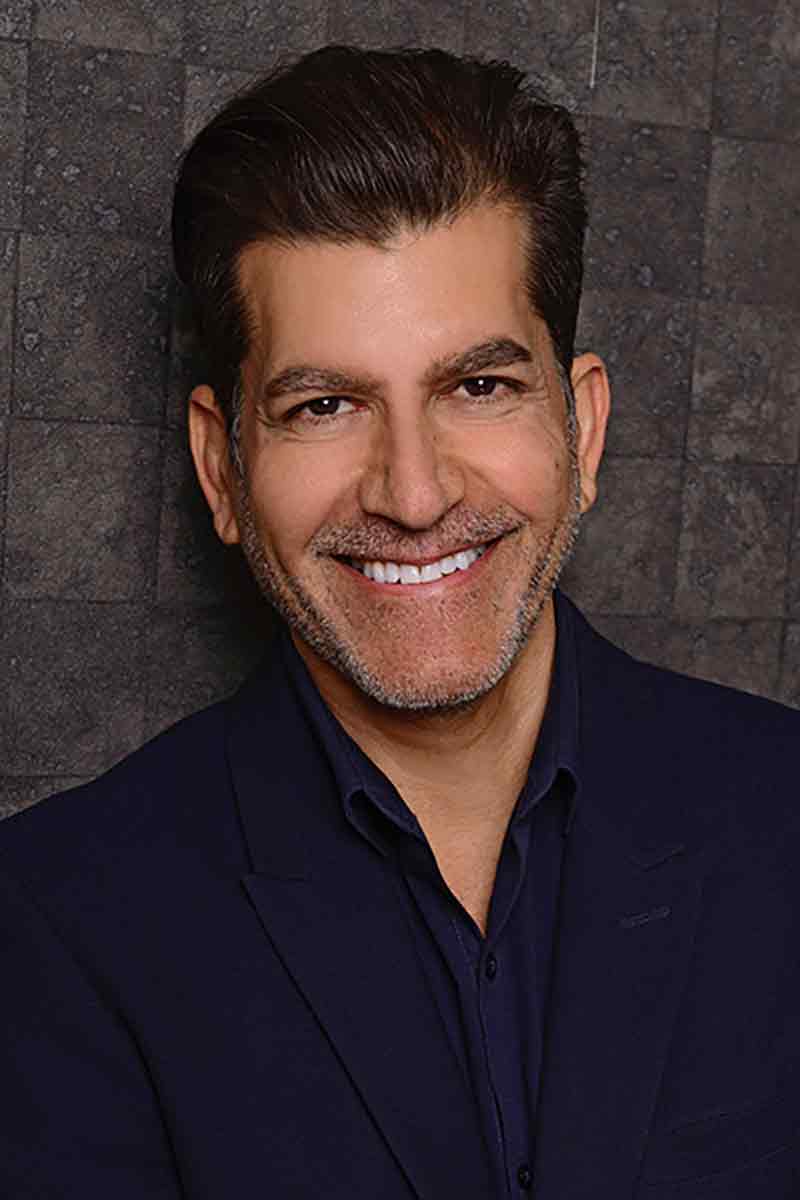 Dr. Shoib Myint
Oculo Facial Plastic Surgeon
Beverly Hills | Las Vegas
Dr. Myint is a highly decorated and diversely trained Oculo Facial Plastic and Reconstructive Surgeon with over 20 years of experience and more than 15,000 surgeries performed. He is one of only 850 elite plastic surgeons in the United States who  specializes in plastic and reconstructive surgery of the eyelids, orbits, face and neck. Dr. Myint is the founder of Myint Oculo Facial Plastic Surgery and Facial Regeneration with private clinics in Las Vegas and Beverly Hills. His passion is in regenerative cell turnover for skin health using cutting edge modalities including nanofat and exosome stem cells therapy.
 Dr. Myint received one of the most competitive Ophthalmic Plastic and Reconstructive Surgery fellowships in the country under Dr. Frank Nesi. Dr. Myint also served as Associate Director of Oculoplastic Surgery at Beaumont Eye Institute, Clinical Assistant Professor of Ophthalmology at Michigan State University and Visiting Clinical Professor of Oculoplastic Surgery at Kresge Eye Institute. He has lectured and taught Ophthalmology residents at Kresge Eye Institute, Henry Ford Hospital and Detroit Osteopathic Ophthalmology Consortium in Michigan. He has traveled annually to Oviedo, Spain to lecture and teach Oculoplastic Surgery to other physicians in Europe as well as perform surgery on some of the most notable people in Spain.
In addition to teaching, his academic scope involves co-authoring four major textbooks in the field of Ophthalmic Plastic and Reconstructive Surgery. These textbooks have served physicians around the world and are often considered "go-to" books for residents and practitioners alike. Dr Myint's latest book, Nonsurgical Periorbital Rejuvenation, published by Springer-Verlag,  has been used by surgeons from around the globe.
In 2008, he was recruited to Las Vegas, Nevada to help build the Residency Program for Valley Health Systems. He currently serves as Associate Clinical Professor of Oculoplastic Surgery at University Medical Center in Las Vegas and travels between his private clinics in Las Vegas and Beverly Hills.
Connie Ha, Ph.D.
Ph.D. University of Sydney, Australia
Post-doctoral Cedars-Sinai Medical Center, Los Angeles
Dr. Ha has over 10 years of expertise in identifying the importance of human microbiome in health and disease. Of note, she drives interdisciplinary research collaborations with multiple organizations to accelerate the discovery of microbiome-based applications and holds pending patents for her contributions. Before her transition into the industry where she makes impactful decisions that help bring novel, evidence-based products to market, she served as the Director of Microbial Genomics and Culturing at the University of California San Francisco CSF Benioff Center for Microbiome Medicine.